Uniting food lovers & makers through a syndicated network of markets, kitchens and retail pop-ups
From food truck festivals to open-air markets and seasonal events, discover new, emerging and established food, culinary and hospitality brands in your own backyard, powered by Public.
Edmonton's 'Grandest Farmers Market' in the heart of 124 Street now in two locations, two days per week! The 124 Grand Market established in 2012, is a fixture on 124 Street.
Christmas Market @ Fort Edmonton Park

The Edmonton Christmas Market features a combination of online, in person, and free programming that celebrates the holidays in a safe way - stop by in person, or enjoy the experience virtually.
A Saturday summer series. Discover our new, vibrant outdoor market filled with extended patios, various food trucks, and retail vendors for the whole family to enjoy in the sun.
Free Wheelin' Food Truck Festival

Start the summer off right with Edmonton's tastiest street eats for the whole family to enjoy at Kingsway Mall.
Pop-up Outpost @ BreadLove

BreadLove
46C St Michael Street
St. Albert, AB T8N 1C9
Roasti Coffee Co.
#19 - 52 Brentwood Blvd
Sherwood Park, AB
Pop-up Outpost @ Woodshed

Woodshed Burgers
2307 Ellwood Drive SW
Edmonton, AB
The Public Outpost @ Army & Navy
10411 82 Ave NW
Edmonton, AB
The Public Outpost
400 5 Ave SW
Calgary, AB T2P 0L6
Coming 2022
The Public Food Hub & Kitchens
10560 107 St NW
Edmonton, AB T5H 2Y6
Opening 2022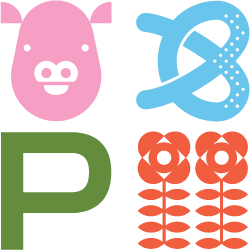 Join our growing locations network
Partner with Public to activate your location, from local markets to kitchen hubs to vacant retail spaces.
Level up your brand or product at a food or culinary market or event, or plug into our space network powered by Public.
Subscribe to The Public's mailing list and receive updates and exclusive offers in your inbox