Celebrate the holiday season with The Public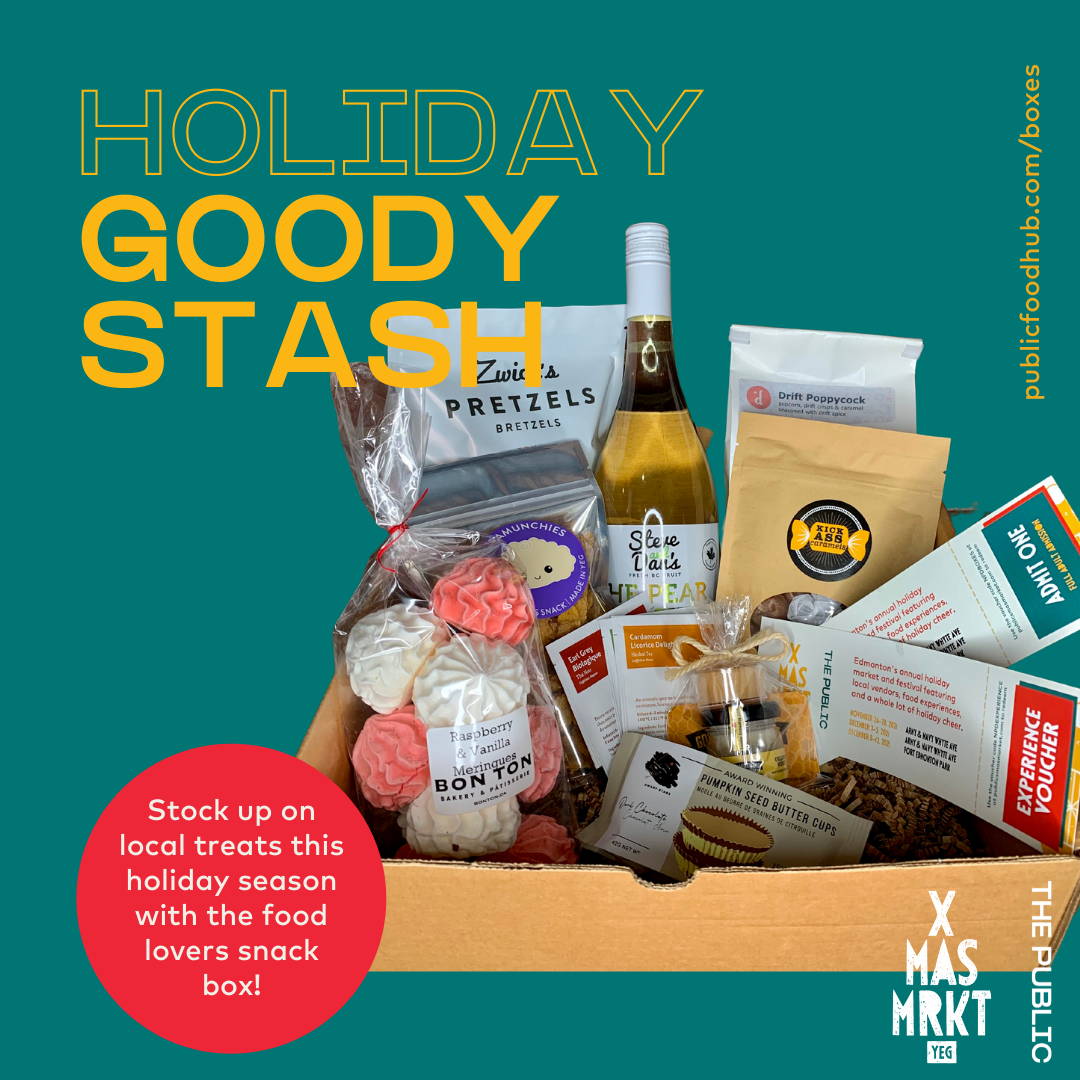 Stock up on local treats this holiday season with the food lovers snack box. Featuring 9 micro-food businesses across Edmonton and Calgary, the Holiday Goody Stash is the perfect fix for any sweet tooth.
Edmonton Christmas Market
Our annual holiday market and festival feature local vendors, food experiences, and a whole lot of holiday cheer. This year, the Edmonton Christmas Market sets up at two locations including Army & Navy on Whyte (Nov 26-28 & Dec 3-5), and Fort Edmonton Park (Dec 8-12).
General admission tickets start at $5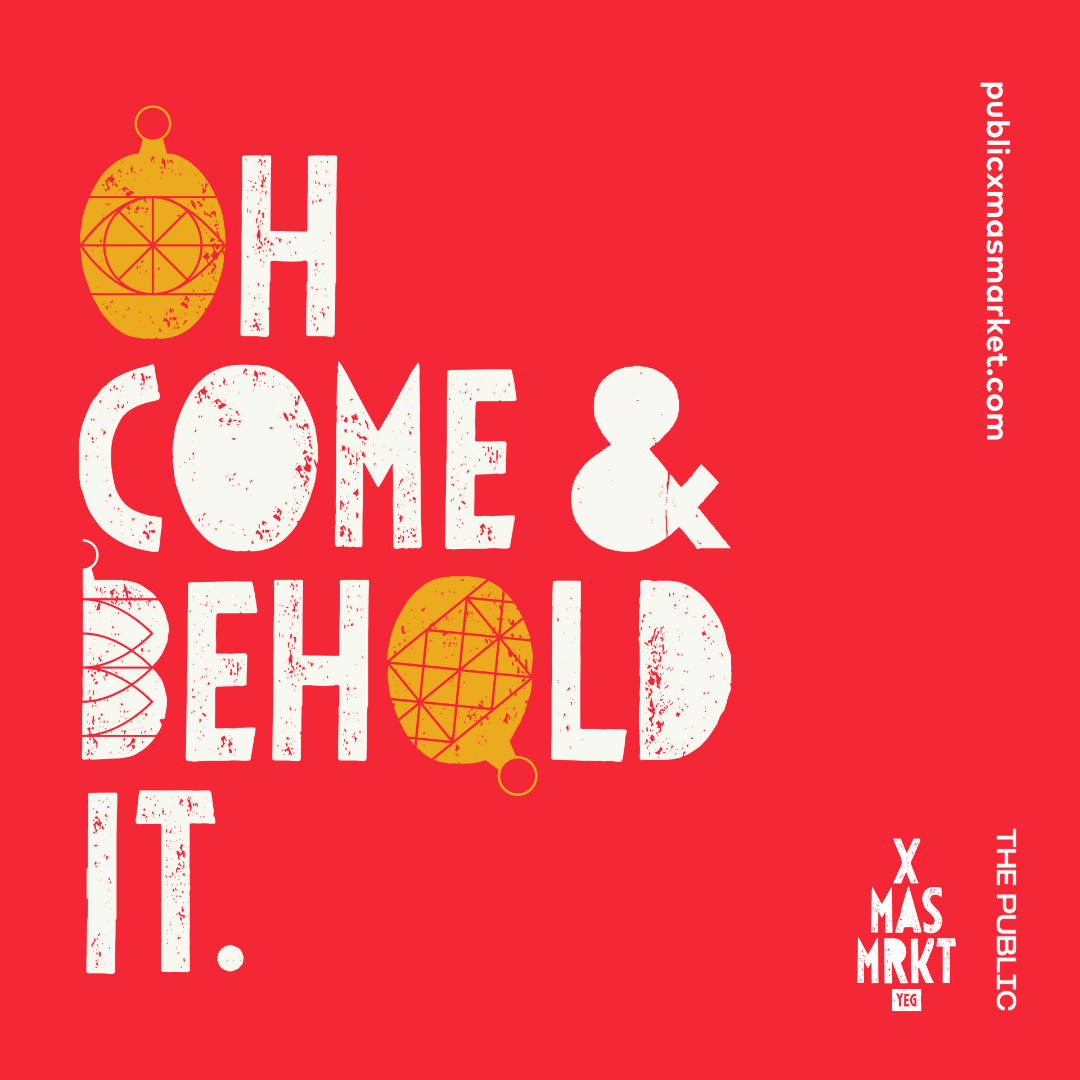 Christmas Market Experiences Ticket Pack
Experience Tickets are available for carousel rides, horse carriages, food and beverage at the Edmonton Christmas Market at Fort Edmonton Park from December 8-12. No cash will be accepted to substitute tickets, though we encourage you to tip our Food & Beverage team.
Pre-order experience ticket packs online and save 15%! Individual tickets will be available on-site for $2 per ticket plus tax.
Ticket packs come in sheets of 20 and 40, starting at $36